At some point, everyone has wanted an ex back. Ending relationships can involve life's most difficult lessons. Whether it was your decision or not, like the old song says, breaking up is hard to do.
Of course, relationships end for a variety of reasons. Maybe you broke his heart. This might make it difficult for him to give you a second chance. Or maybe it's the other way around. Or perhaps he broke up with you because he felt like things just weren't working out. But now you feel desperate to prove to him that he made a huge mistake.
So, what if you can't get your ex out of your mind? What if you feel like you made a mistake, or you want to give your romance a second chance? Whatever your reasons may be for breaking up or for wanting your ex back, here are nine tips that will work like a charm.
Steer clear of him for a while.
This may sound counterintuitive, but consider the old saying, "Absence makes the heart grow fonder." Truer words have never been spoken! Giving your ex some space will help him realize just how important you are to him.
Staying away from your ex for a while is the only way to guarantee him the opportunity to miss you. If you're constantly around, or always texting and calling him, he'll know he can quickly get you back, and that's not appealing.
In situations like this, reverse psychology can work wonders. It may feel like torture, but don't pick up the phone, don't drop him a message on social media, and don't keep "bumping into him" right outside his workplace or home despite the fact that those places are out of your way.
Look after yourself.
Breakups offer the perfect opportunity to take an honest look at yourself, so you can figure out what it is that you want. Yes, you want your ex back. But what else do you want?
Analyze the things in the relationship that went wrong. If you want him to want you back, figure out if there are things you can do to change his mind. For example, if you know he thought you were working too many hours, or he didn't like your extensive social life, try working on those areas to prove to him that you can change.
Get back in shape.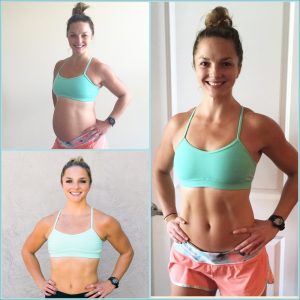 Being in a long-term relationship can wreak havoc on your figure. It's a wonderful feeling to be at-ease with your significant other. But abandoning your healthy diet to enjoy cozy nights snuggled in front of the TV with takeout can quickly pile on extra pounds.
Exercising and healthy eating will distract your focus off of the breakup. It will also get you looking toned and fit. The next time you see him, he'll see what he's missing!
Prove that you don't care.
Delete social media posts and photos with your ex, change your relationship status, and upload new photos of you having a good time. This process is a cliche, so keep things classy. Don't unfriend him, and don't post a bunch of photos of you draped over some other guy.
This will show your ex that you don't need him. It will prove you're not sitting at home alone all day and crying yourself to sleep at night. It will show that you're getting on with your life and enjoying it. It show him how fun, level-headed, and strong you are, and he just might start wondering if he made a bad decision.
Keep things friendly.
Giving your ex some time and space allows the hurt and tension between you to calm down. After a while, if you still feel like you want to get back together with him, try casually getting in touch.
You'll know when it's the right time to talk again. When you do, be clear that you want to be friends. Don't proclaim your undying love for him, and don't gush over how much you miss him. Just keep it friendly and calm, and find out if he'd agree to get together for a drink or coffee.
Make him jealous, but don't act jealous.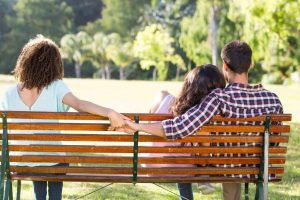 When it comes to ways to make a guy want you back, making him jealous is the oldest trick out there. It may seem petty and immature, but it often gets good results.
But whatever he does, don't act jealous around him. It may be hard, but if you appear genuinely happy for him, or simply ignore him when he's trying to make you feel jealous, he won't know how to react. Always stay calm, act naturally, and remember that you had a relationship together. A new person can't compete with your shared history.
Give him back his stuff.
Gather up the things that your ex left behind at your house, and give it all back to him. Be sure to include the photos of you two looking in love and happy. Make sure his things smell like you by spritzing your cologne or perfume on the items or even on the box.
This will bring emotional memories back to him, and at the same time will show that you're ready to move forward—note the reverse psychology at play again—so he'll feel like he's losing you and will want you back.
Explore new interests.
Do the things you've always talked about doing but never did, or take up an interesting new hobby that he would never had thought would interest you.
Then next time you see him, casually introduce your new hobby into the conversation. Showing him you're busy is a very effective way to indicate to him that you're moving forward with your life. An interesting new hobby will show him that there's a lot he didn't know about you. This will pique his interest and make him want to come back for more!
Don't let him take advantage of you.
If you want your ex back, you probably feel like you'd do anything for him. But don't let him use you. If he thinks you'll do whatever he wants you to, like that 2 a.m. booty call, you won't seem attractive to him for very long.
If you want him to want you back, just try these nine easy steps. Remember to stay aloof and assertive, but also calm, interesting, healthy, and friendly. Show him just what he's missing, and you can win him back!
PsychicOz.com is the Psychic Website Helps People With Their Love Life